It is almost September and the academic year starts again soon, so it is time for Group HES to welcome the latest apprentices to their team.
Joining as mechanical apprentices in Branch Hydraulic Systems, a division of Group HES, are Ross Martin and Harvey Collins. There were an overwhelming number of applications for the apprenticeship scheme this year from a wide array of excellent candidates and these two were the stand out applicants.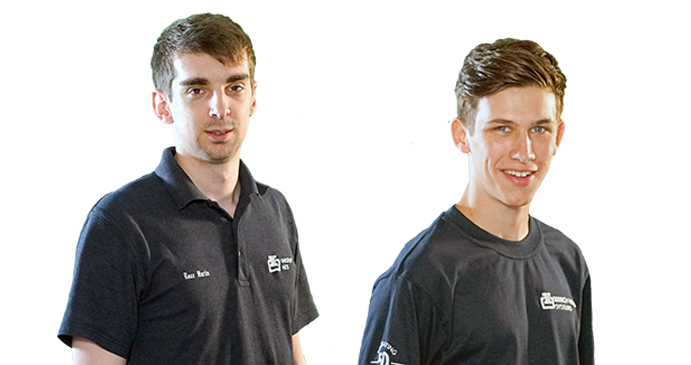 Harvey and Ross are excited about the learning process ahead of them and are looking forward to getting stuck in to learning both at college and at work. The management is excited to see them evolve and mould into fine engineers. Both Harvey and Ross will be studying at Gloucestershire College, where Harvey will be undertaking an HNC and Ross will be doing the Advanced Apprenticeship course, both in Mechanical Engineering.
Group HES are committed to the development and growth of their people and as a result of this core vale, are finalists at the Cotswold Life Engineering, Manufacturing and Innovation Awards for the Award for Educational partnership, to be held on 22nd September 2016.