HES Lubemec is proud to be working together with our strategic partner SKF to bring you high-quality training programmes for your employees. These programmes are designed to yield maximum benefits to your organisation.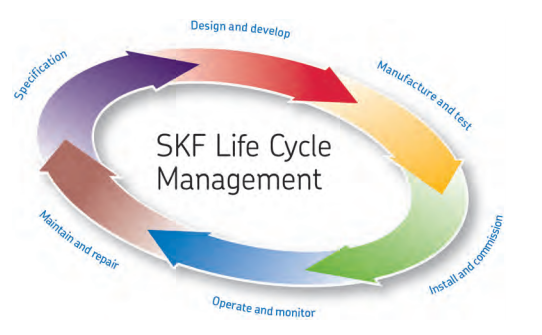 Benefits of training:
Achieve higher levels of personnel and machine efficiency
Eliminate machinery problems and increase reliability and productivity
Enhance plant safety
Reduce unplanned downtime and under-utilisation of equipment
Develop skills of less experienced personnel to handle the departure of 'expert' personnel
Stop problems before they happen by addressing the root causes
Together, we can create a programme that fits your employees' and your business' needs. SKF are world-leading manufacturers of lubrication systems and together we understand the need for adequate lubrication management. Through a variety of different training tools, your employees will learn valuable new skills to improve the efficiency, reliability and durability of your equipment.
Courses Available:
Basic Courses:
E-Learning web-based training
Intermediate Courses:
Bearing maintenance and service
Bearings in rotating machinery applications
Lubrication of rolling element bearings
Root cause bearing damage analysis
Precision shaft alignment – laser system
Overview of condition monitoring
Introduction to vibration
Vibration analysis category 1
Vibration analysis category 2
Lubricant sampling and storage
Field lubricant analysis category 1
Introduction to modern maintenance philosophies
Introduction to infrared thermography
Root cause analysis (RCA)
Spare parts management
Product and Application Related Courses:
Automatic lubrication systems
Lubrication of wind turbines
In-situ balancing
Other Available Training Courses:
Bearings in fans
Centrifugal pumps
Infrared thermography category 1
SKF @ptitude analyst and SKF Microlog
Railway industry training courses
To request a brochure, more information or to book your place – email enquiries@grouphes.com or call the HES Lubemec team on 01452 733 104.