Group HES, the Gloucester based hydraulic engineering company, is committed to all its stakeholders and that includes the environment.
Group HES understands that the business they do contributes to the wider society/environment and they are proactive in doing what they can to minimise the damage.
The employee-led "Group Green" is a group that looks at all ways to adjust practices and procedures to protect the environment and it was decided that Electric Vehicles were the next big project.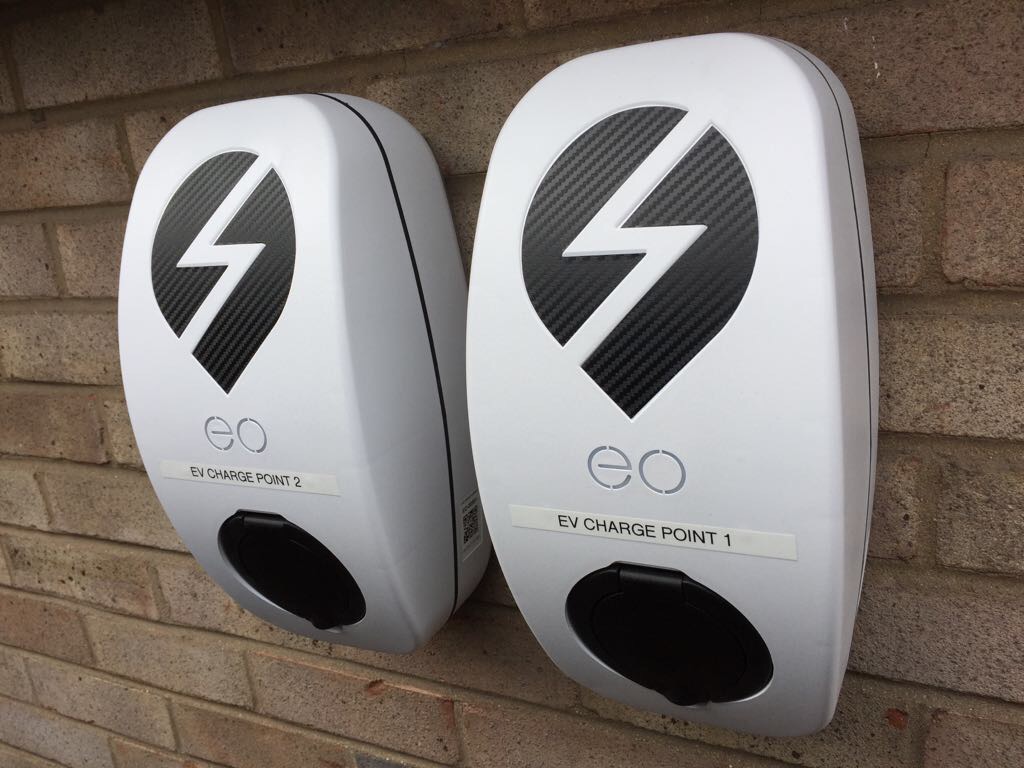 Two of the Senior Management team now have electric company vehicles, with the plan for all the team to have them as and when they are due to be replaced. Another long-serving employee also has an electric private vehicle as well.
In mid-February 2017, two electric vehicle charging points were installed at the Group HES head office in Gloucester so staff can charge their vehicles up while they are at work.
Travel is a necessary aspect of running a business but Group HES do not want this travel to harm the world we live in so are doing what they can to reduce the negative effects that car travel has on the environment. The Guardian reported in February that the number of new cars registered in the UK hit a 12-year high in January 2017 and that electric vehicles had taken a record share of the market, according to the Society of Motor Manufacturers and Traders (SMMT). Group HES is excited to be part of that and look forward to opening up the opportunity for more colleagues to purchase electric vehicles now that they have the ability to charge their cars while they work.
The "Group Green" has introduced many environmentally friendly changes to the Group HES workplace and practices, including solar panels being installed on the roof of the building, motion controlled lights to reduce energy consumption, extensive recycling and strict waste disposal procedures, among many other initiatives.
If you have any questions about the electric vehicle charging points or general questions for the company regarding the environment please do not hesitate to contact the team by emailing enquiries@grouphes.com or calling 01452 730 774.