HES Lubemec explains why automatic lubrication is so important and what benefit it brings to your machinery and your business.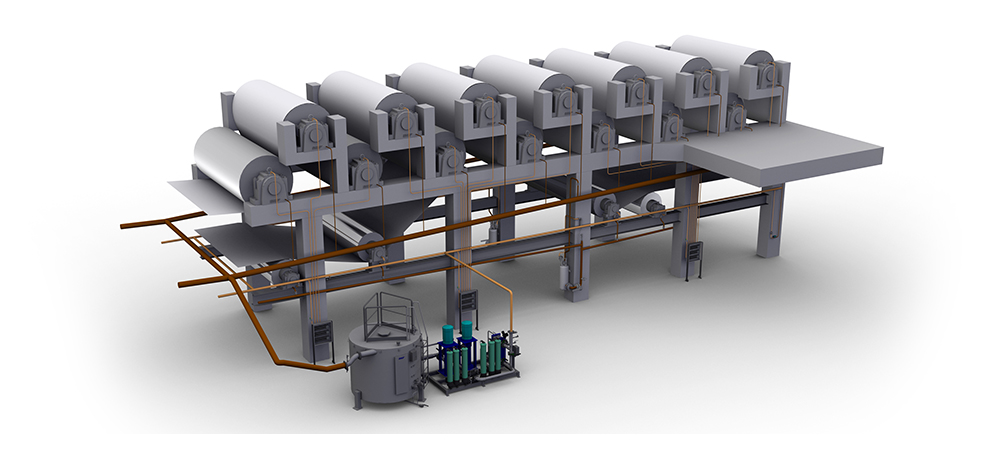 We live in a world of mechanical efficiency with huge emphasis and pressure placed on productivity and production output, with stringent deadlines, ever increasing customer demand and revenue goals. The key factor to ensure that these goals are met, rests solely on the reliability of the very machinery entrusted to produce the products we all offer in our respective markets.
In most environments, maintenance and production continuity is imperative to achieving the desired output. However, lubrication is so often overlooked, in particular, the importance of consistently applying the correct amounts of lubrication at specific intervals to each of the required vital areas of many moving parts. Unfortunately, very often, automatic lubrication systems are only a serious consideration when it is actually too late; the machinery in question has failed or is already irreversibly damaged and living on borrowed time.
No amount of preventative maintenance will ensure the manufacture-proposed life span of the machinery without adopting a philosophy that is focused on protecting the machinery by applying the correct lubricants to the required areas from the offset. Therefore, machines will have to be replaced at quicker intervals increasing pressure on cash flow and forecasts.
By fitting an automatic lubrication system, you are investing in the production, proficiency and predictability of your manufacturing process. Automatic lubrication systems not only increase the life span of the asset, they ensure efficacy and reliability are maintained. By adopting this approach, many companies have successfully created a predictability within their operation, ensuring that their team of engineers are focused on their specific roles and not reacting to unexpected failures. This ensures that unnecessary additional expenditure are managed, not only as a result of productivity loss but also manpower costs.
What are some of the risks associated with not fitting an automatic lubrication system?
Increased health and safety risk for the employee
Lubrication not carried out to the OEM standards
Contaminated or insufficient amounts of lubricant being applied to various areas of the machinery resulting in premature failure
Reduction in productivity and increased expenditure due to inadequate application of lubrication and premature failure of the equipment,
Waste and contamination of working environment resulting in health and safety exposure,
An ongoing management schedule to ensure lubrication is applied
Massive exposure and potential loss of customers due to the inability to meet specific orders and deadlines when machinery fails
What are some of the benefits of fitting an automatic lubrication system?
Automatically applied volumes of lubricant to the friction points at specific intervals specific to the OEM specifications,
An increased life span of working part and/or the overall machine
A consistent and reliable maintenance schedule reducing unscheduled preventative maintenance and premature replacements
A safer working environment with less exposure to health & safety issues
A dramatic reduction in waste management and lubrication cost
Predictability, reliability and consistency, ensuring exceptional reliably product and service to your valued customers
For more information or to plan a demonstration, please contact the lubrication experts on email enquiries@grouphes.com or call HES Lubemec on 01452 733 104.
Also more information can be found on our lubrication webpages.
HES Lubemec are official distributors for the SKF and Lincoln brands, including Vogel and Spandau.