We are proud to announce that our Apprentice Bradley Barnard has completed his Level 3 NVQ Extended Diploma qualification in Mechanical Manufacturing and Engineering!
Bradley has been working incredibly hard in the last 2 years and joins a growing list of Apprentices who have completed their training in the Group HES Apprentice Scheme.
The course comprised of on the job training in our workshops in Gloucester combined with going to college to work towards completing his training.
Congratulations Brad, your hard work has most certainly paid off.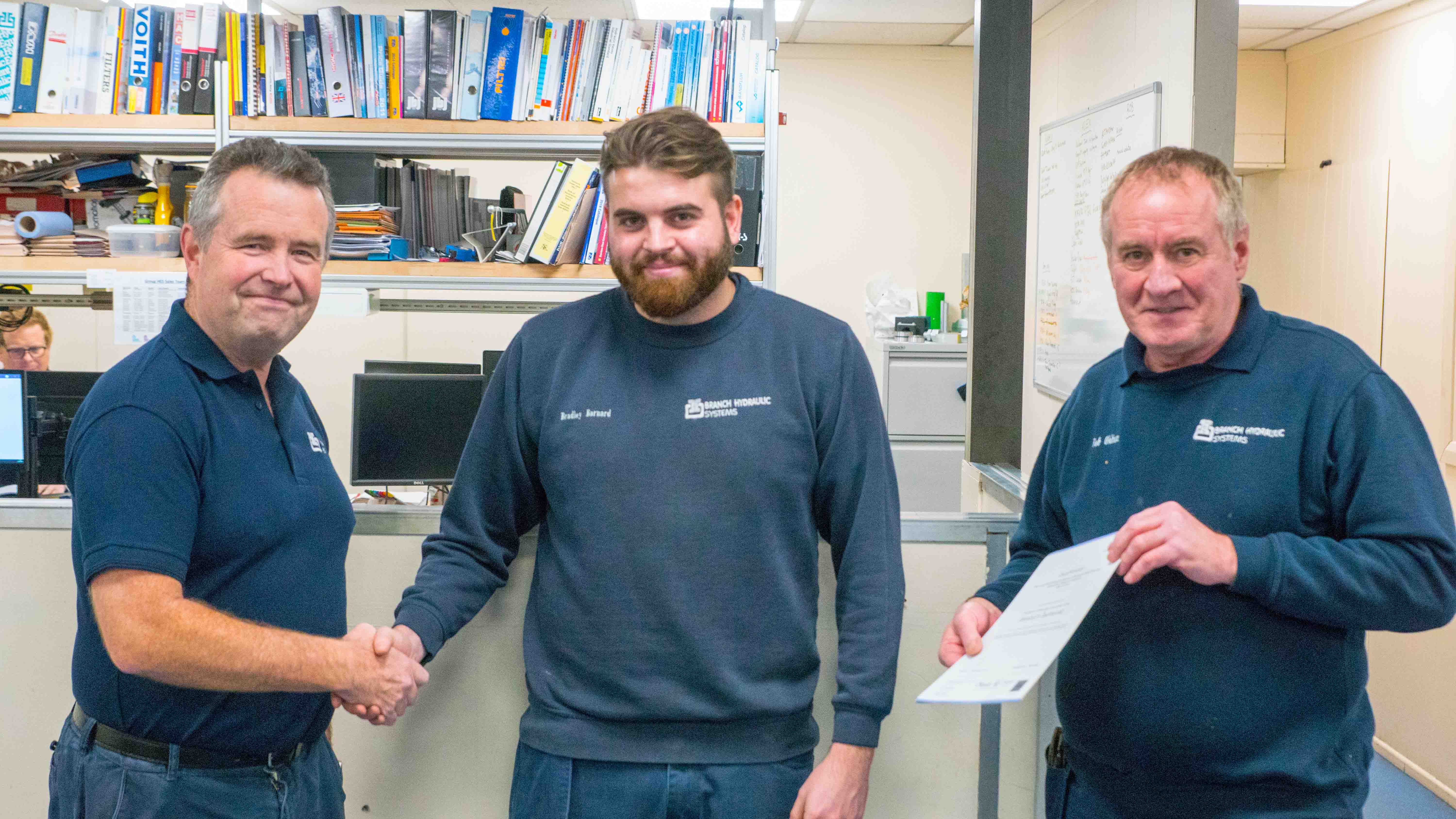 (L-R) David Maher - Operations Director, Bradley Barnard - Newly qualified engineer, Rob Oldham - Workshop Manager