Peter Bromley was an incredibly loyal, passionate and long-serving staff member who sadly passed away in June 2012 after battling multiple Myeloma.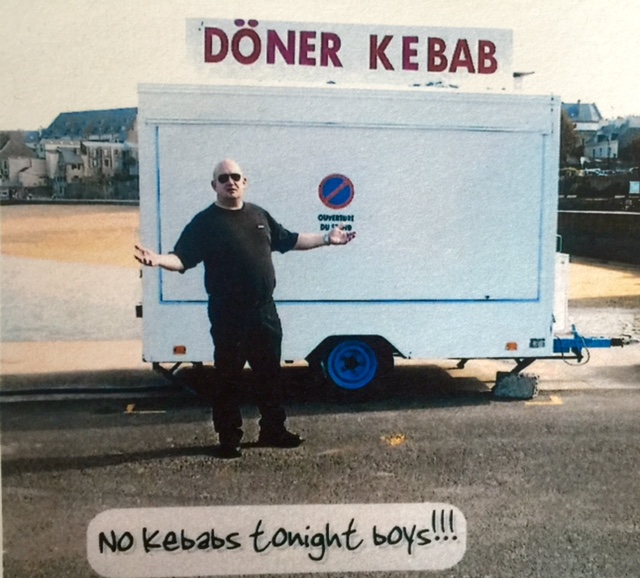 Peter always used to say that you could "cut his arm off and he would bleed HES" and he never gave us any reason to doubt this statement.
In memory of a dear friend and colleague lost, each year we present an award to the staff member that displays that same sense of commitment and loyalty. There have been 7 past recipients of the award, outstanding candidates all worthy of being linked to the legacy left by Peter Bromley, and this years winner is no different.
This year, we would like to congratulate John "Brillo" Marfell on being awarded the 2019 Peter Bromley award for his contribution to the company.
Wayne Rogers, Johns manager, said:
"Suave, sophisticated and erudite are just some of the words he can't spell but John (or 'Brillo' to the many customers he has built relationships with) has, in my short time with the company, always been the go-to guy. Not just for his extensive knowledge of parts or what customers want/need but also for the fact that he always does this with a smile and a genuine keenness to help. The extra mile doesn't seem as far to him and he willingly gives up his valuable work time to help others. Along with his counter work and supervising the warehouse team John has taken on many important extra tasks and the additional work that comes with that to help make Hydraulic Equipment Supermarket a leaner, meaner fighting machiner!"
Previous Winners
2012 - Andy Brentnall
2013 - Chris Jacobs
2014 - Michael Tatlow
2015 - Paul Martin
2016 - David Maher
2017 - Lee Foster
2018 - Dale Lockhart
2019 - John "Brillo" Marfell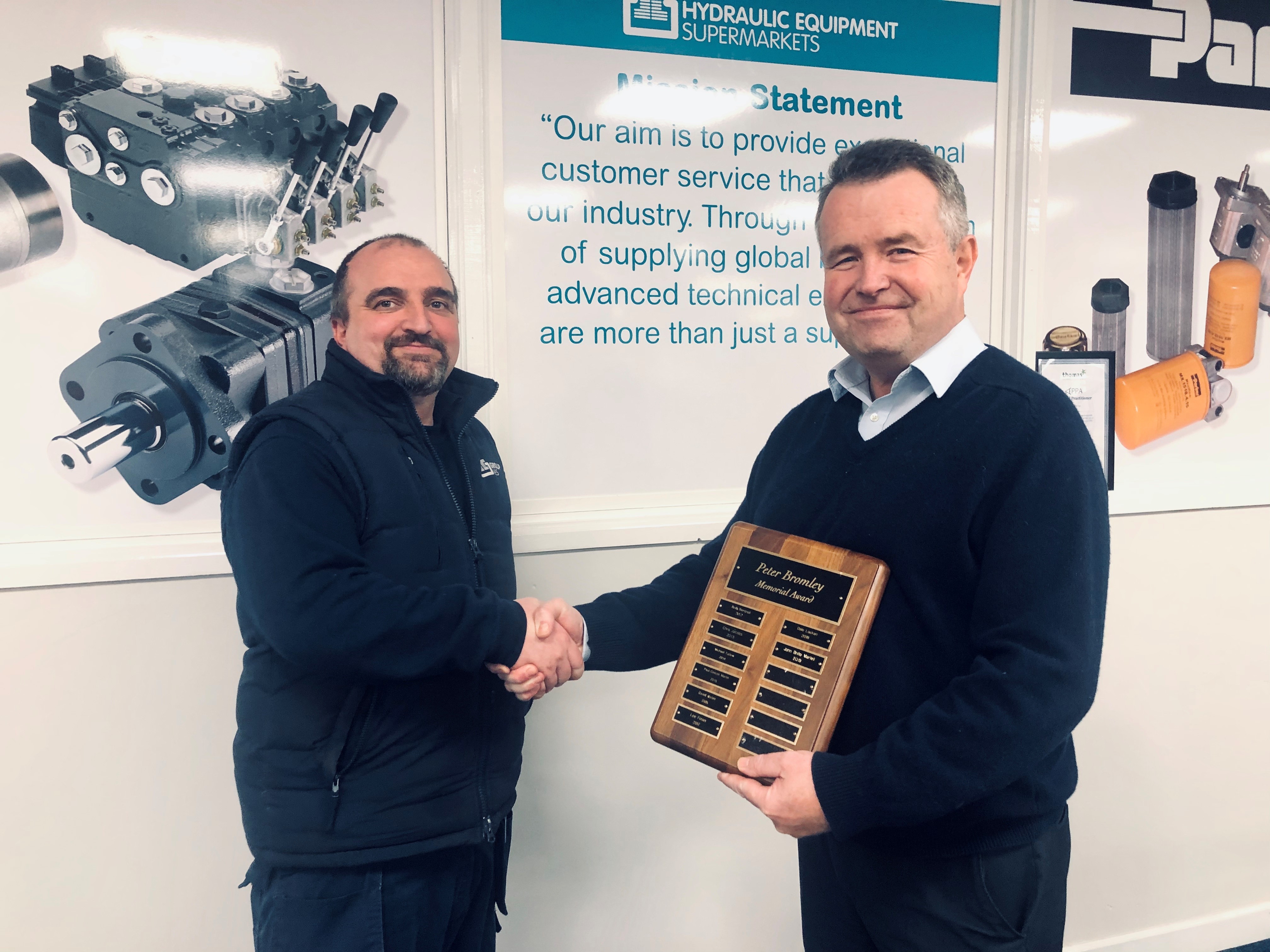 (L-R) John "Brillo" Marfell - Trade Counter Sales, David Maher - Group HES Operations Director (a previous recipient of the award)